Meet Our PastorAL STAFF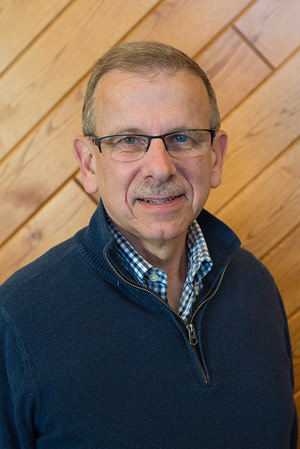 Ron Gormong, Senior Pastor
rgormong@spoonerwesleyan.org
When I joined the SWC staff:  May 1988
Areas of ministry I work in:  Preaching & Teaching, Leading the staff and church board, pastoral counseling & care
My family: My wife Karen, with whom I share love, life, and ministry (since 1988).  Karen is also a nurse in assisted living. Three children:  Brittany -  an elementary school teacher who connects well with kids and serves the church with her keyboard and vocal gifts; Ethan - a Chemistry major, with hopes of one day becoming a professor; drumming and beat-boxing are interests of his; Gracia - soon headed off to college, enjoys drama and music, and is involved in worship at Spooner Wesleyan.
When I came to Christ: Age 15
Education: A.B. In Mathematics, with a Minor in Computer Science from Indiana State University; Master of Divinity degree from Asbury Theological Seminary
Previous lines of work: Computer Programer
Favorite food: Caramel Pecan Ice Cream
Snack food: Popcorn
Favorite place in the world: Weekend away in the Twin Cities doing something fun with Karen
Favorite sports team: Green Bay Packers
Bible story: Moses
Life verse:  Philippians 1:6 "And I am sure of this, that he who began a good work in you will bring it to completion at the day of Jesus Christ."
Most people don't know this about me:  I was on a weekly radio program, starting at age 15
A favorite book (besides the Bible):  Anything by John Ortberg
My favorite movie:  "What about Bob?"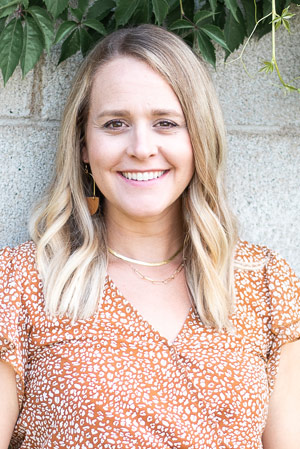 Morgan Wistad
Interning Discipleship Pastor
mwistad@spoonerwesleyan.org
My family and I began attending Spooner Wesleyan Church when I was 13 years old, and my teenage years are filled with great memories of being involved in church and youth group. Spooner Wesleyan youth group is also where I met my husband, Caleb and we got married in 2008. I have been a dental hygienist since 2008, and continue to work part time within that field. In 2012 our son, Jackson was born and being his mama is a true joy. Through some tough life challenges, God gave me a fresh hope and passion in my faith and in 2017 I began to sense God's calling into ministry. This surprising turn of events within my life would have been easy to ignore, but I knew that God was asking me to step into new things, and I wanted to be obedient to His call. I went on to further my education by completing my Bachelor's degree in Ministry and Leadership at Oklahoma Wesleyan University through an online learning program. Shortly after graduating in 2020, I was offered a part-time position here at Spooner Wesleyan Church as an interning Discipleship Pastor. God has naturally wired me to value and desire that relationships and community be a key piece of how the church grows (friendship, accountability and encouragement!) and I am excited to be a part of this team with the common goal of drawing people closer to Jesus.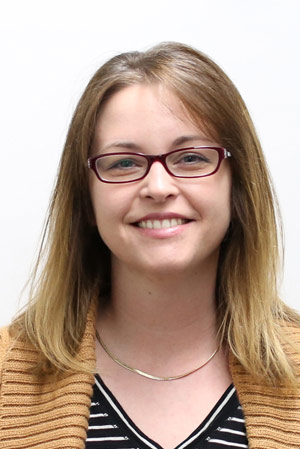 Kelly Jennings
Worship and Connections Director
kjennings@spoonerwesleyan.org
I grew up on a dairy farm in Central Wisconsin. I received my bachelor's degree in graphic arts from the University of Northwestern, Roseville, MN, in 2000, where I was also a part of the women's choir, symphonic band, and orchestra. For the past 20 years I have been a freelance graphic artist as well as a worship leader. In 2018 God decided I needed to be in Spooner and through a series of divine appointments He landed me here at Spooner Wesleyan Church where I have become a part of this amazing family as the Worship and Connections director.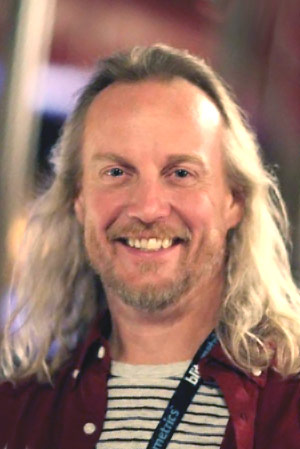 Todd Keup, Reverb Youth
tkeup@spoonerwesleyan.org
I was born and raised in Superior, Wisconsin, near Pattison State Park.  My parents started out their life and our family together in East End but moved to the country before I began my public education. Shortly thereafter, we started attending church service regularly where I learned about my Creator, His son Jesus and the Holy Spirit. After high school I attended WITC where I received an Associate's Degree in Computer Programming, which I've been using ever since.  My wife, Marcy, and I started our own business over 20 years ago specializing in custom software development.
I am now serving at Spooner Wesleyan Church along with a superb group of people in the Reverb Youth Ministries.  We have a remarkable team serving the Middle School teens in our community on a weekly basis and my wife, Marcy, and I along with our amazing team serve High School teens.  Collectively, this leadership lineup loves all of them no matter which group of teenagers each of us primarily gathers with each week.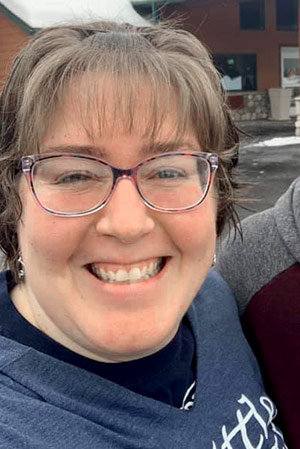 Melissa Smith, Children's Ministries
msmith@spoonerwesleyan.org
I grew up in Barron, Wisconsin where I met my husband, Sam. We moved to Superior and got married in 2005. I went to college at the University of Minnesota Duluth and graduated in 2010 with a Bachelors degree in Elementary Education. Our first two children, Noah and Isabelle were born in Duluth, Minnesota. In 2011 I took a job as a third grade teacher in Spooner and we moved to Minong. After two years we moved to Sarona. Jonah and Annabelle were born and brought lots of excitement to our lives! I enjoy photography. As a family we love to be outdoors, on the water, and play board games. Our parents all still live in Barron and we get to see them very often. We love being involved in the Spooner community through Sam's business, i play and Quarter's Arcade, the school, sports, 4-H, Spooner Wesleyan, and other local activities. We have been involved in Children's Ministry for over 14 years and love every minute of it. We are so grateful for all the mountains and valleys we have traveled in our life and can't wait to see where God takes us!