Kids Week
KIDS WEEK Vacation Bible School is a 5-day summer program. Our goal is that kids will hear the gospel, actively use their Bibles, and know what it means to give God glory. Your kids will love the tasty treats & funky beats--yummy snacks and fun music. Join us this summer!
Backyard Focus VBS 2020. Due to the current situation we know that traditional VBS is not an option. Backyard VBS takes place at hosts sites with all the same love and joy of traditional VBS. An opportunity like no other. We are so excited and can't wait to share this week with you! 
Backyard FOCUS VBS 2020
FAQ: 
Where will VBS be held? 
Host sites around Spooner and Shell Lake. Your child will be assigned based on his or her grade level. They will go to the same host site each day. Drop off will be 9:00 am. Pick up will be 11:00 am. 
**In case of rain VBS snack and craft would be available for pick up at 9:00 am and a live virtual VBS would happen from 10-11 am on that day.**
Who is in charge at each host site? 
Each host site will have one lead teacher and 2 helpers. All who volunteer with VBS have been approved and trained through SWC. 
Will VBS include everything VBS normally has? 
Yes, there will be dance music, a video story, a game, snack, and craft. 
How many kids will be at each host site? 
Each host site will only have up to 12 kids, less with younger age groups. 
What safety precautions are being taken? 
Activities will all take place outside, except when a child needs to use the bathroom at the host site. Hand sanitizer will be available at each host site and used as often as needed. Each child will have their own activity packs and snack packs. Games have been altered to minimize touching. Social distancing will be encouraged. 
Follow us on Facebook: 
Focus - VBS 2020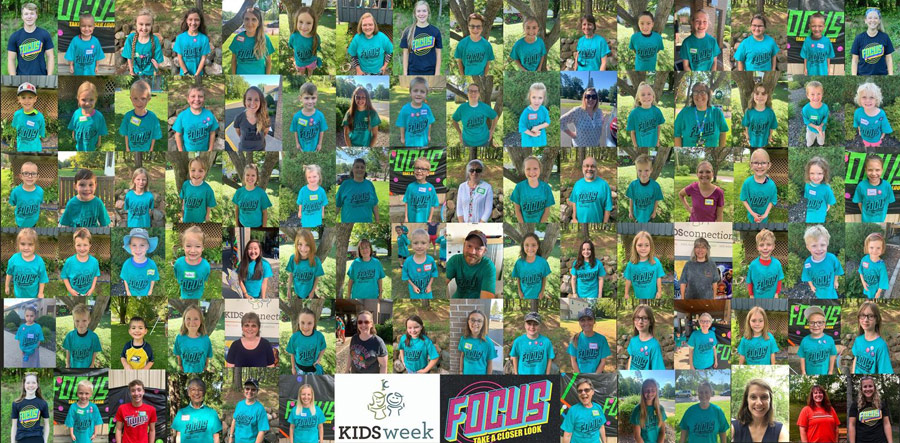 Power Up - VBS 2019